... and somehow also the end of our roadtrip.
Mostly all the time since we startet with our roudtrip in Philadelphia we headed south. So the day had to come that we reach the southern most point of the US. Which we did in Key West.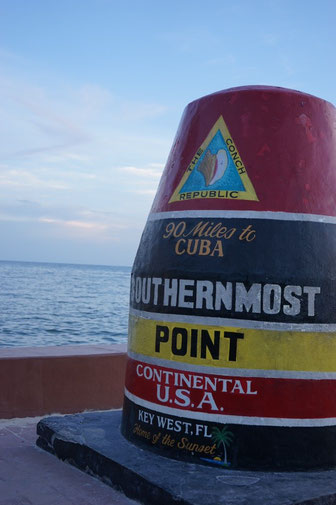 Also in Key West there is the end (and the begining) of the US Highway 1, which we followed quite a long time. So the end of the road was also the end of our amazing trip.