Las Vegas, NV
A lot of stories are told, a lot of films made, and it seems almost everybody has at least been there once: Las Vegas. 
So it did not take a long time being in SF until the idea came up to visit it. Couple of days after the first thought, we were already on our way.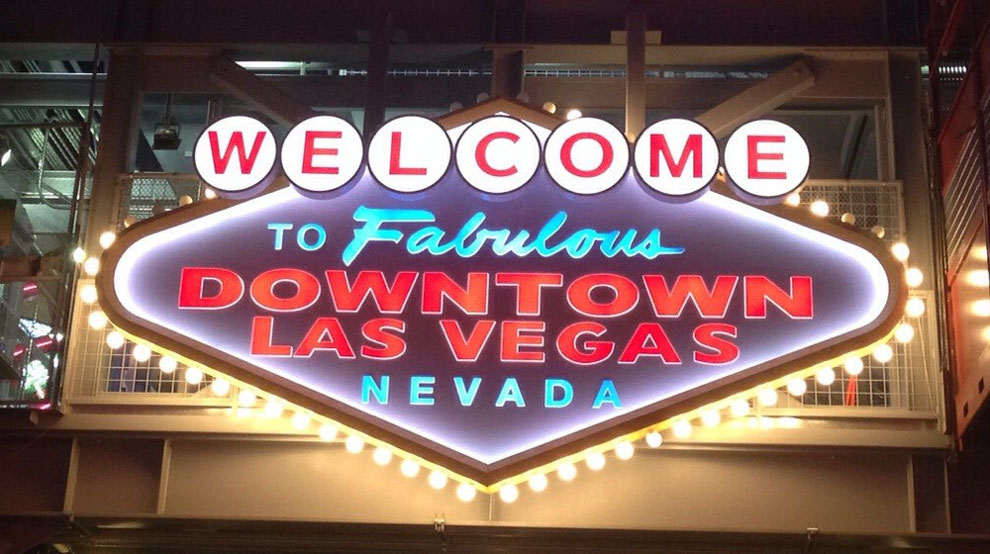 Walking around the tourist center in Las Vegas during the day is astonishing and highly confusing at the same time. Behind you stand huge roman-like buildings besides a huge pyramide and you're looking at the Eiffel Tower. Everything highly confusing, but kind of amazing at the same time. As soon as the sun goes down you see the full potential of Las Vegas: the lights colouring all buildings, the water fountain shows, all the adds and much more. This town is surely made for the night.
The truly Vegas dream definitely includes winning money, and so we went on to do exactly that. We inserted one dollar in a slot machine, but luck wasn't on our side and quickly there were just 18 cents left. Reinserting these 18 cents and adding one more dollar, we pushed the play button again and all of a sudden the machine went crazy, turning, turning, without stopping. Finally, it seemed it was 10 minutes later, the machine stopped, and the coupon showed not 2 dollars, but 200; after this we decided our luck was probably used for that day, so we hit the street again. 
Zion National Park, UT
Hiking in this national park is almost like hiking in a little mountain valley. We arrived 1 1/2 hours before sunset and hopped on the national park bus, which brought us to the middle of the park. From there we went on a little hike up one side of the vally. Walking into the sunset turned out to be a beautiful experience. After one day in the noisy, lively Las Vegas, we found the perfect spot to calm down and relax.
Page, AZ
Eleven churches, a high school, a Mc Donalds, a Burger King, a Taco Bell, a Wallmart, some gas stations and motels and nothing else but desert in a one hour drive in every direction: that's Page, Arizona, a typical, small, southwestern, American town as you would imagine, fun to see once, but most probably not the place you would like to live.
However Page is close to two spectacular canyons: Horseshoe Bend and Antelope Canyon. 
Horseshoe Bend, AZ
First we took a short, 5 minute drive and then a 20 minute walk through the desert. Then we arrived at the top of the Horseshoe Bend Canyon. Depending on how adventurous you are you can walk up to the edge of the canyon and look straight down to the river below. The sight actually looks like a giant horse had left his footprint there. 
There is a tall rock in the middle and a clar blue and green river is going around this amaizing high rock, and you're standing right in front of it in the middle of a desert.
Antilope Canyon, AZ
To go to Antilope Canyon, you must reserve a guided tour. Otherwise you can not go there. It used to be accessible to everyone, but according to the tour guide, people caused a lot of destruction, which lead to the closure of the canyon. So its now a big business for the local, mostly Indian, tour companies. The whole trip, including a 20 minute ride in a open truck through the desert, a guided tour in the canyon and the ride back, was interesting and fun. In the canyon you can discore red stone formations formed by floods, what you almost can not imagine by standing in a desert right now. And the light coming in on the top of the canyon creating different tones of red and beautiful shadows. The only donwside was the constantly talking, rushing and pushing tourguide, but thank's to him you would certainly not miss any picture spot in the canyon.
Grand Canyon, AZ
After our visit at Horseshoe Bend in the morning and Antylope Canyon in the early afternoon, we left Page later that day and headed towards Flagstaff and the Grand Canyon, where we arrived at sunset. And I can say it was one of the most beautiful sunsets I've ever seen, especially in combination with the view over the Grand Canyon from an overlook. 
Flagstaff, AZ - Hoover Dam, NV - Las Vegas, NV (-> L.A.) -> SF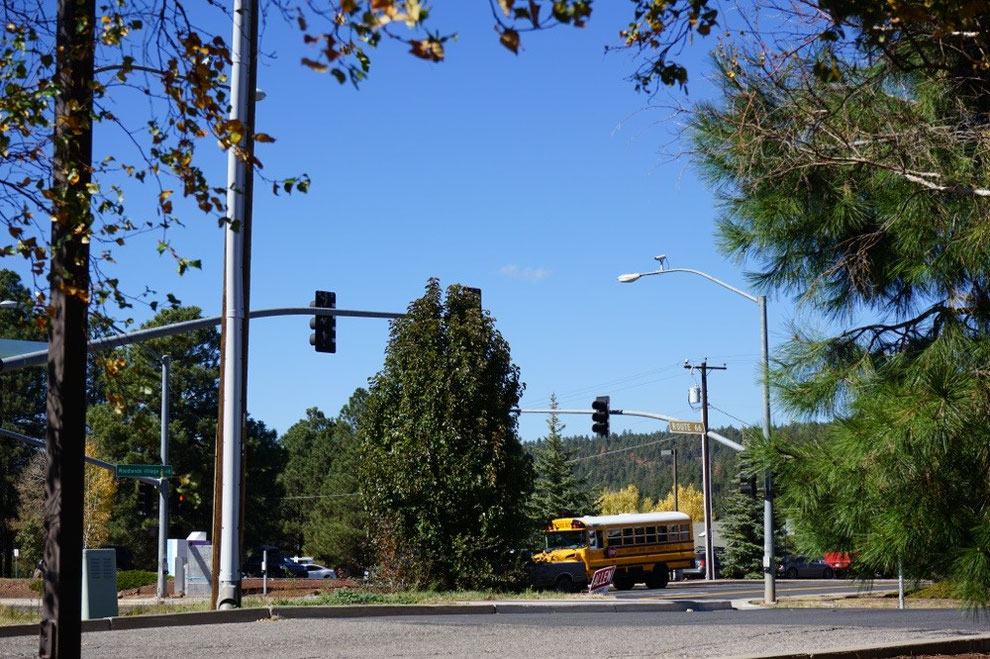 For the last day of our journey, we had a heavily loaded program. First the almost 4 hour drive from Flagstaff to Hover Dam, close to Las Vegas, and then the flight back to San Francisco with a 30 minute stop-over in L.A. Driving through Arizona, it was interesting to see how the landscape changed with every hour, first very wooded area, where parts of it appeared to be on fire. The closer to Hoover Dam we came the fewer trees we saw, soon we realised, that we were in a desert. We drove through this desert for hours and hours with no signs of civilization. Finally aproaching Las Vegas, the first sign of civilization is a pretty huge one: the Hoover Dam. It's hard to understand where all this water is coming from, that you see when you stand on this very big and impressiv dam, in the middle of the desert. Considering how much lights we had seen in Las Vegas during the night it appeared clear why the Hoover Dam has do be as big as it is. Otherwise it would not be able to power the whole region of Las Vegas. As impressive and astonishig as it is on one hand as strange and disputable is it on the other hand to put such a huge damn and a city like Las Vegas at a place where it obviously does not belong to. With this mixed feelings we made our way back to Las Vegas to the rental car center to give back our car and to take the rental car shuttle. This shuttle drove us just accros the street to the bus station, but we had to take it, because there is no way to cross the street by foot.