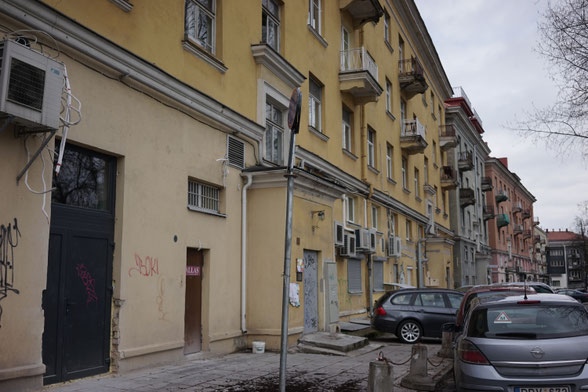 After almost a whole day of traveling, a flight from Zurich to Helsinki with Finnair and then from Helsinki to Vilnius with NoRRA (Nordic regional Airlines) we found ourself in the front of the soviet styled, train station like airport of Vilnius, waiting for the Bus. After some time waiting for the bus we decided to take a cab bcs an older man asked us if we wouldn't need one, knowing the price should be around 8 euros we agreed to a price and said yes. The taxi turned out to be the private car of the older man and he apparently tried to earn some money, but he drove us fairly fast to our hostel.
On the way there was an IKEA and a McDonalds but apart from that mostly soviet styled houses in a pretty bad shape. The condition of the houses only startet to increase a little bit coming a bit closer to the inner part of the town. After the self-check-in in our hostel it was definitely time to discover the streets of Vilnius by foot for the first time and we headed out on the search for a restaurant for our dinner.
What we found was the restaurant Lokys, a Lithuanian restaurant in the cellar of an old house with delicious traditional Lithuanian food.